Get Rid of Dark Knuckles Fast & Permanently
Are you bothered by the dark spots on your knuckles? While anyone of any age can get them, those with darker skin tones are more likely to do so.
Even though dark knuckles on their own are not harmful, they could be a sign of a more serious health issue. So let's investigate the potential reasons, solutions, and home remedies.
Why do Dark Knuckles Appear?
Knuckles are one of the skin's most exposed areas, and they constantly rub together. This could cause the darkening of the knuckles, in addition to several other internal and environmental variables. Melanin, the pigment that gives your skin its unique colour, is being produced in excess.
Dark knuckles may run in families. They might also result from a side effect of a particular drug or skin care product. They may also be a sign of a metabolic condition or other underlying health problem, which, if caught early, can be easily treated.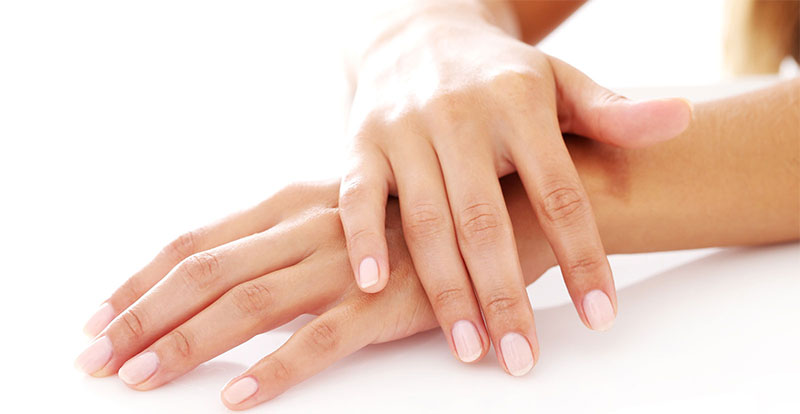 Here are a few of the reasons you may have dark knuckles:
Diabetes
PCOS
Autoimmune Disorder
Drug Reaction
Vitamin B12 Deficiency
Ways to Get Rid of Dark Knuckles
Following are the ways you can get rid of dark knuckles.
Knuckle Lightening Cream
You might think about using one of the many knuckle whitening products that are on the market every day. Natural skin lightening chemicals used in skin lightening creams aid in the natural whitening of your skin. Although it could take a while, there are safe ways to whiten your skin.
ALSO READ
What Are White Spots On Nails and How To Get Rid of Them?
Use it twice daily to make your black knuckles lighter. Some of the best skin whitening creams for dark knuckles include Glupa Lightening Cream with Glutathione & Papaya – Plus Vitamins C & E, Whitenicious Dark Knuckles, Knees, and Elbows Lightening Cream, and Prowomen EKK (Elbow, Knee, Knuckle) Cream.
Citric Acid
Citric acid can be used on dark knuckles to naturally brighten the skin. Apply some lemon juice to your knuckles. After letting it dry, rinse it off with water. If lemon juice isn't an option, you can also use lemon essential oil to make your black knuckles whiter and lighter. Lemon is a natural bleaching agent that can be used to alleviate the skin's dark pigmentation.
Almond and Curd
Add a spoonful of curd to a spoonful of almond powder. Use this combination to gently exfoliate your knuckles for 5 to 10 minutes. After leaving it on for 30 minutes, thoroughly rinse it with water.
Every day, apply a few drops of almond oil to the dark skin areas on your hands, feet, or knuckles. This aids in treating your knuckles' badly damaged and rough skin.
Baking Soda
A little water should be added to a half-spoon of baking soda. Apply the paste to your dark knuckles after thoroughly mixing. Then, rinse it off with water after 20 minutes. Do this once daily until your knuckles' skin turns to a light colour.
Sour Milk
Your black knuckles can be readily lightened by massaging them with sour milk. Apply some sour milk or cream to your knuckles. After giving it a brief massage in a circular manner, wait 15 minutes. Use cold water to rinse off. Lactic acid, which is present in sour milk, aids in the skin's natural whitening process. Use this treatment frequently to quickly get rid of black knuckles.
Scrub
To readily remove the dead skin cells, you should routinely exfoliate your skin. Use a decent exfoliating scrub that is suitable for your skin type regularly. To quickly remove the dead skin cells instead of exfoliating scrub, you can also use exfoliating gloves. Regularly scrub your knuckles to naturally lighten them.
ALSO READ
Glycerin For Oily Skin | Amazing Benefits
Some of the greatest scrubs on the market include Himalaya Tan Removal Orange Face Scrub, Collistar Firming Talasso Scrub, and Dr. Organic Skin Clear Organic Tea Tree Exfoliating Scrub.
Niacinamide Serum
For a mild treatment, look for a niacinamide-containing product. Niacinamide is a component that lessens inflammatory skin disorders, fine wrinkles, and dark spots. Additionally, it rarely causes too much annoyance. If irritation does occur, take niacinamide along with a moisturizer. As you continue utilizing niacinamide, the irritation ought to subside. Apply niacinamide cream once a day on your knuckles in a thin coating.
Find a product that has both niacinamide and vitamin C for an even more potent cure.
You may buy several niacinamide lotions, including several that also include vitamin C.
Moisturizer with Ellagic Acid
For more antioxidants, incorporate ellagic acid into your skincare regimen. Ellagic acid is a naturally occurring substance that can be found in red berries such as strawberries and cherries. It inhibits a melanin-producing enzyme. Find an ellagic acid-containing lotion to lighten dark spots. Once daily, after washing your hands, massage it into your knuckles.
Ellagic acid can also aid in UV radiation defense.
Take Vitamin B12 Supplements
If your diet does not provide enough, you should take vitamin B12 pills. Darkening of the joints, notably the knuckles, is a sign of a B12 deficiency. You can be lacking in B12 if you just switched to a vegetarian or vegan diet. To soften your knuckles, try taking 1 capsule (or 500 mcg) of B12 daily.
The natural B12 levels in beef, fish, eggs and dairy products are all high.
Kojic Acid Cream
To lighten skin, use a lotion containing kojic acid or soy. A naturally occurring component of soy is kojic acid. Melasma, freckles, and brown spots may get lighter with the continued use of kojic acid. 1-2 times a day, spread a thick layer of kojic acid-containing lotion over your knuckles. Various creams containing kojic acid are offered on Amazon. EnaSkin Corrector is one in particular with excellent feedback.
Kojic acid is unstable in its natural condition and loses its potency when exposed to light and air. Instead, kojic dipalmitate, which is also a successful treatment, is a common ingredient in creams.
Conclusion
Here were some of our tips for you to help you get rid of dark knuckles quickly and easily. Feel free to share more tips in the comments down below.
Filed under: Beauty, Skin Care, Tips and Myths
---