How to Prepare for a Facial?
8 ways to prepare your mind and body for your first time facial
Who doesn't love pampering and taking care of their skin every now and then? Doesn't matter if you are a working woman or a stay-at-home mom, skin pampering and care is for all because for every work you do, there is a cost you pay for it and a little pampering is just a reward you give yourself. Also, skincare is far more than pampering yourself. It is so important for your overall health and well-being which is why it is crucial to have at least two sessions of skin facial done by an expert every month.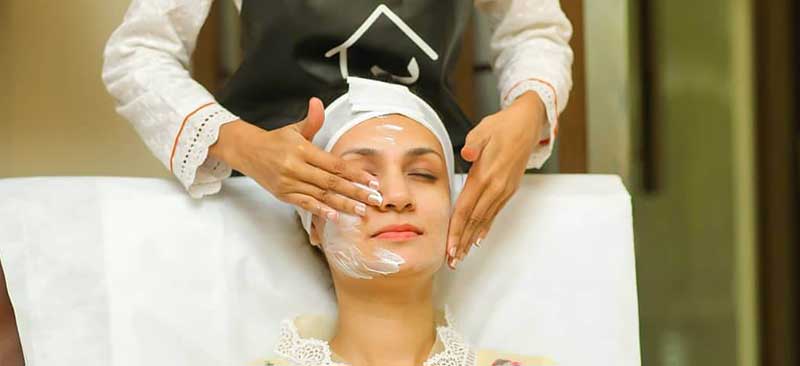 Gift yourself your first facial
A facial is like a massage for your face muscles, a real treat for them. The facial treatment, you choose, help increase blood circulation and detoxify your skin, making it look healthy and young. It is a treatment that almost every woman in the world has tried and loved. But just like any other treatment, proper preparations are required before a facial, to get the most effective results. There are precautions and measures that you must take before you lay down for a nice facial treatment. So if you are thinking of getting your first facial done and are clueless as to how to prepare your face for that, read on because this is what we will discuss below.
How to prepare yourself for your first time facial?
Your first facial can be a very daunting experience. You might have so many questions in your mind, a few of them being "haye kahin meri skin ko product na suit karey?" "meri skin na kharaab ho jaye" but facial is an important and necessary step for the well-being of your skin. It helps increase blood circulation and gives a new life to your face cells. So the first thing you have to do before a facial is to make up your mind that this experience is gonna be a refreshing one. Start with a positive mind and that's it, the results will be positive.
1. Know your skin and skin issues
The first thing that comes above all preparations is your skin preparation for your first facial. You need to know your skin type, the areas on your face that you need to focus on, anything you want to get done for treating acne or anything treatment you want to get rid of oily skin. You should be sure of all these things before you visit your esthetician.
2. Avoid scrubbing
Skip cleansers and exfoliators before the treatment. Your facial treatment will have everything included so don't waste your time and energy on that.
3. Do not experiment with new products
Before your first time facial, avoid using new products. Use the usual ones that you have been using all your life and are sure that they won't cause any reaction.
4. Don't face the sun
Stay away from the sun or tanning at least five days before. Sun damage on the skin might not produce effective facial results. Keep your skin hydrated before your planned facial day.
5. Remove your makeup
Remove or avoid makeup on your face before arriving for your facial treatment. This procedure requires your natural clean face surface to work on effectively.
6. Avoid Waxing or threading before your facial appointment
Don't get bothered by your facial hair at least two days before your first facial appointment. If you want to get them waxed or threaded, get it at least a week before. These removal methods can already cause lots of itchiness that you do not want to experience during your facial.
ALSO READ
Amazing Skin Tightening Treatments You Can Do At Home
7. Don't leave everything on the last day
Get your facial at least three days before any big event. You never know how your skin reacts to a facial hence avoid taking any risk.
8. Relax and enjoy the process
Visit your esthetician with a clear and relaxed mind. This process is so comforting that you will feel a sense of pleasure after you are done with your first facial. To ensure a great facial experience leave your cell phone away for a while so that you can enjoy the process to the fullest.
Filed under: Skin Care
---