How to Remove a Sun Tan at Home?
5 cheap yet effective hacks to remove a sun tan at home.
Summers are great except for a sun tan
We love everything about summers. The floral dresses, warm breeze, swimming pools, monsoon and the shiny, bright sun but what we hate the most, and you all would definitely agree, is the suntan. And the worst thing about a tanned skin is that it doesn't leave early. It does go away but takes time. So if you have a wedding to attend or a party to go to really soon, there is no way you can take a sun tan along. For some people using sunscreen does wonder but what sunscreen does is all temporary. You need a solid solution to get rid of your tan.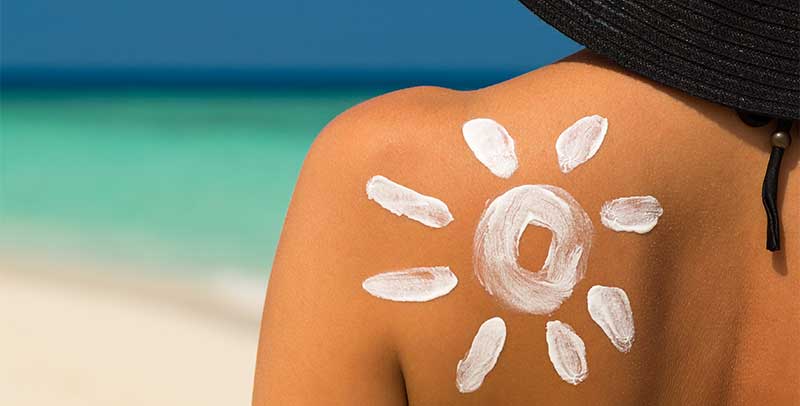 The reason for writing this blog is not to create panic or give you a reason to fret on. We have penned down this blog to help you get rid of your sun tan in days rather than months. So yes, sit back and relax as we present you 15 easy, affordable and non-risky hacks that will help bring back your tan-free skin really soon. Excited? Read on and find out by yourself.
5 ways to remove your skin tan for good!
Home-Made curd
Remember how we used to get scolded by our mothers, dado's and nano's when we used to refuse to apply curd on our faces after a long, hot and sunny day at school? We were kids then, immature and irresponsible but I guess we aren't anymore.
ALSO READ
Sunscreen or Sunblock: Which is Better?
Curd is the most effective way to remove tan from your skin. It is harmless and leaves your skin soft and glowing. Curd also helps to cool our body. It works great with your completion so if you are looking for ways to brighten up your complexion, apply curd every day and see how quickly you would start loving your skin. Also, you can add a bit of turmeric powder to a bowl of cure before applying. Wash your face with lukewarm water after you are done scrubbing your face properly with this wonderful natural scrub.
Potato Juice
You have no idea how good a potato's juice is. It sinks into your skin when applied and gives you a glow immediately. It helps remove dark spots covering your beautiful skin within days. It has been proved as one of the best skin tan natural removers. The good thing about potato juice is that it heals your wrinkles and prevents your skin from ageing and pigmentation. Take a few tablespoons of potato juice that you had extracted from a potato. Apply the juice on your face and the areas with tanned skin. Keep the juice on for about 30 minutes until it forms a dried paste. Wash the dry juice from your face using cold water. Dry your face afterwards. Keep applying this juice at least three times every week until you see no tan at all.
Lemon Juice
There is nothing that some lemon juice can't heal. It is a great exfoliant, a great hydrant, a wonderful moisturizer and also a quick tan-remover. Lemon is known for its bleaching properties which is why it is quite effective for removing tans. Lemon brightens up your skin when scrubbed and so naturally, the dark spots get removed really fast. The bright skin takes over dull tan. Also, since lemon is easily available in every house, this remedy is great for people who are too lazy to have a skincare routine. Pour a cotton ball in a bowl with freshly squeezed lemon juice. Dab the cotton on your face and on all the affected areas. Let the juice stay for a good 30 minutes before you clean up with lukewarm water.
Cucumber
Cucumber is great hydrants. They are great for your eyes, your acne, blackheads and tan. This vegetable is gifted in a way that it's been blessed with so many vitamins. These vitamins are important to keep the blood circulation in a perfect state. One of the best properties of cucumber is its cooling effect. Cucumber helps to keep the skin free from infections and cool for a longer period of time. When using a cucumber for removing sun tan, make sure you follow the following steps.
ALSO READ
How to Choose the Best Face Scrub for your Skin
Start with squeezing out all the cucumber juice from a cucumber. Then take a cotton ball and dip it in the juice. Now apply the juice using the ball on the areas affected by the tan. Keep the juice on for 20 minutes. Wash your skin with some cold water. Be consistent with this remedy for at least three times a week to get back your tan-free skin.
A face mask made from honey and papaya
If you are looking for a mask that can give you an instant glow and a tan-free skin, try out this hydrating mask made by mixing honey and papaya. Both these elements are known for brightening skin tones and removing dark spots. The best thing about this mask is that it helps to get rid of your sun tan right after the first application. Which means you don't have to worry about going to a wedding the next day when you have this mask ready to apply.
Take ¼ of papaya and one tablespoon of natural honey. Add your honey in a bowl of mashed papaya and mix well to form a thick consistent paste. Apply the pack on your face and leave it on for 20 minutes. Once you feel the mask has dried up, wash it off with water and enjoy your fresh, clean skin.
Get your natural skin tone back within days
All these five hacks are life saviors, trust us. There is nothing better than using everything natural to heal your damaged skin. So why wait for the sun tan to go on its own after a month or two when you can get rid of it in days? Try out the remedies above and let us know which one worked for you.
Filed under: Skin Care, Tips and Myths
---