How to Stop Hair Fall & Regrow Hair Naturally
Say a big no to hair fall from today! Follow our tips to get yourself healthy and thick hair.
There are so many factors that boost our confidence every day and one of the most important factors is how we look. Our physical appearance is so vital to make us feel good about us. There are so many things that come under physical appearance such as our eyes, our complexion, height, weight and hair. All these things, if perfect, make us so happy from inside that we walk confidently without having any doubt but when we lack in any of these physical elements, we lose confidence and easily become a victim of lack of self-esteem and self-love.
Hair fall can take a toll on your mental health
Excessive hair loss is one of the most common issues that often lead to worry and affects our self-confidence, especially for women. There are so many reasons behind hair fall in all genders and if not tackled or taken care of on time, it leads to depression and anxiety with time. However, once diagnosed right and on time, you can control hair fall through hair fall treatments at home that can save your locks effectively. Before we head over to hair fall solutions, let's understand what are some of the main reasons for hair fall and how they can be prevented on time.
Some major hair fall causes
You are ageing
This is all-natural. As we start ageing, our hair growth rate starts to slow down. Our hair starts becoming thinner, grey and hair strands tend to get smaller and our hair starts losing pigmentation. We can't stop ourselves from ageing but we can definitely improve our diet to slow down hair fall.
You suffer from a nutritional deficiency
In our fast-paced life, we miss out on having a nutritional diet every day. This could lead to a possible essential nutrient being missed out from our diet. A deficiency of Vitamin D, iron, copper, zinc, proteins all these lead to hair fall so if you are missing out on any of these, you are definitely causing harm to your hair.
You are stressing too much
Stress leads to hair fall. If you are someone who stresses and gets depressed a lot, then hair fall is deemed to happen to you. To avoid stress, yoga, meditation and exercise is suggested consistently.
You suffer from Hormonal Imbalance
As women cross their 30s, they start experiencing hormonal imbalance which can cause hair loss. Their body starts producing an excessive amount of dihydrotestosterone (DHT) conversion which is one of the main hair fall causes.
Polycystic ovary syndrome (PCOS) is common too
Women who suffer from polycystic ovary syndrome (PCOS) go through hormonal imbalance which then leads to increased level of hair fall. PCOS can cause increased hair growth on the face and body but the hair growth on the head is reduced and the hair produced are thinner than usual.
Poor Hairstyling products
Poor hairstyling products such as dyes and other styling products are filled with toxic chemicals that can lead to hair fall and hair damage.
Genetics
Hair loss that is genetic is the most common cause of hair loss. The genes that cause hair fall can be inherited from either your mother or your father.
Hair fall treatments at home
Hair fall oils
Oiling is considered to improve blood circulation and reduce hair fall. It is important to oil your hair twice a week and to wash it off after at least two hours. Below are a few suggested hair fall oils that you can choose from for your head massage every week.
Lavender hair fall oil
Lavender oil can increase the rate of your hair growth. Lavender hair oil has the properties that generate and increase hair growth and also increases hair volume with time. It can also improve scalp growth. You can mix lavender oil with olive oil and massage for 10 minutes.
Peppermint hair fall oil
Peppermint hair fall oil also enhances blood circulation and promotes hair growth. It increases the number of follicles and follicle depth that's required for hair growth.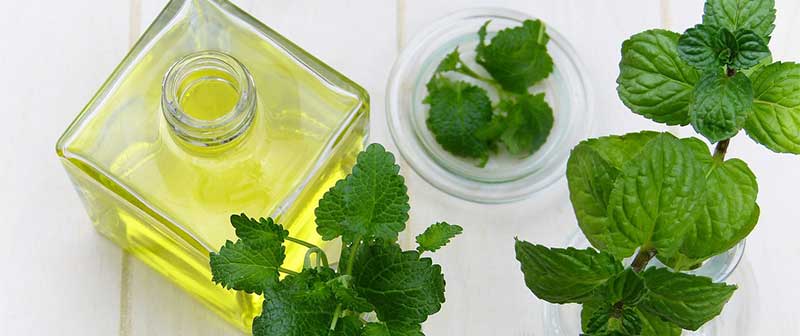 Rosemary hair fall oil
Rosemary oil improves cellular generation and improves hair thickness and growth. Mix 3 drops of rosemary hair fall oil with olive oil and massage your head for 10 minutes.
Egg Masks for hair fall
Eggs masks are filled with all the nutrients such as protein, zinc, sulphate, iron that together make a powerful combination to promote hair growth. To add eggs to your hair, apply the following mask at least twice a week and see increased hair growth.
ALSO READ
How to Grow Eyelashes Faster
For the mask, in an egg white add a teaspoon of honey and olive oil. Beat the mixture to form a paste and apply it all over from your roots to the hair tips. After 20 minutes, wash your hair using a mild shampoo.
Coconut milk reduces hair fall
The proteins and fats in coconut oil increase hair growth and prevent hair loss. You can get coconut oil from any grocery store or can make it at home too. Add crushed black pepper and fenugreek seeds to the milk and then apply to your scalp for 20 minutes before rinsing it off with a shampoo.
Aloe Vera for hair fall
Aloe Vera effectively tackles hair loss and promotes hair growth. It also reduces dandruff, itching and flaking in the scalp. Aloe Vera is first treated to extract its pulp. Then you apply the pulp directly to your hair and scalp for 45 minutes. After that, rinse your head with warm water for better results. Repeat three times every week and feel a good change.
Other hair fall solutions
Your diet is so important to keep your hair healthy. Make sure to involve lots of proteins and vitamins to promote hair growth. Yoga and meditation helps in balancing your diet with your hair growth.
Make sure to avoid irrelevant hair treatments because the less you add chemicals in your hair, the more you see them growing fast.
Hot showers lead to hair fall. Avoid hot water for your hair as much as you can because hot water makes your hair thin and weak.
Do not comb when your hair is wet. Wet hair is weak and they tend to fall off easily. Dry your hair with a towel properly before you comb them.
Keep loving your hair!
There are so many hair fall solutions that we can write a book on them. Just make sure that you practice the hair fall solution that suits you the best, consistently, to get better and quick results. Don't let your hair feel weak from now on. Enjoy thick, dark hair every day by just looking after them for a while.
Filed under: Makeup & Hair, Tips and Myths
---