Which Wax is Better? Rica Wax vs. Normal Wax
I am pretty sure most of the girls can relate with me when I say that waxing can be pretty irksome for most of us. How we have to plan our days around the frequent beauty salon visits. Since it is not always possible to drop by at the parlours to get a hair-free body, we mostly skip the visits until the time it is absolutely necessary and some occasion pops up.
Well, we cannot deny that we have to take out time to visit a salon or call up our waxing ladies to get those buttery smooth legs and arms and even the whole body. So, if you do plan to get it done, it is mandatory for you to make the right choice. You need to weigh your options and read up to see which option is the best.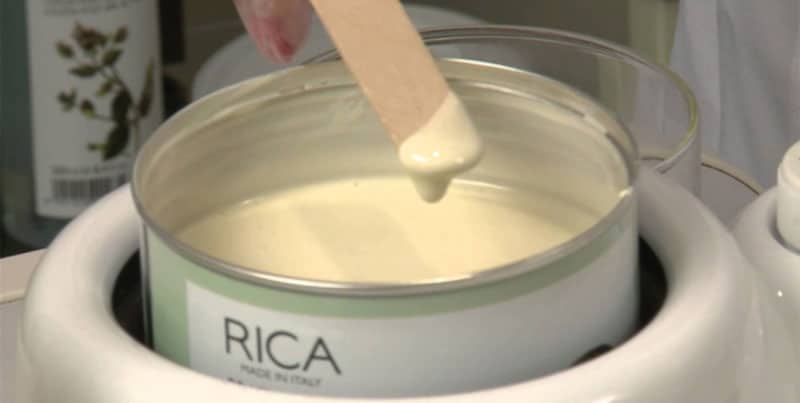 Not all skin types react in a similar manner to the waxes, some people have dry skin, and others have sensitive or normal skin. As there are multiple types of waxes available in the markets, you can figure out your skin type and see if it works for you best. However, there is usually a battle between the two popular waxes, i.e., Rica wax and normal wax. Women keep second-guessing their options because they feel waxing often causes irritation, redness, and rashes on the skin. Even then, it is the most preferred form of hair removal because shaving, full face threading, or epilating makes the hair grow back faster and often thicker.
ALSO READ
How To Naturally Reduce Unwanted Hair Growth After Waxing
Normal Wax
Normal wax is a mixture of lemon, sugar, and water. It often has certain chemicals in it too, which makes it harmful for women with sensitive skin. The normal wax has been there for ages and used by millions across the globe because it is readily available and can be made at home too. Moreover, it is slightly on the cheaper side, which makes it a go-to wax for many women.
Downsides to the Normal Wax
Even though normal wax is a convenient option, yet it has some cons to it.
It does not remove the hair completely. The waxing women have to apply two or three patches of it to make it work best. Even then, there are some tiny hairs left on our arms and legs.
It can cause irritation, redness, and bumps on the skin.
It is not recommended for people with sensitive skin.
Normal wax hurts more than Rica wax, as it does not come off easily.
The normal wax is sticky in nature as it has honey or sugar in it.
The wax does not last long, and hair comes out quickly.
Rica Wax
Rica is an Italian cosmetic company that provides high-quality cosmetic products. Rica's wax is a lipid-soluble natural wax. Now you must be wondering what is lipid-soluble, right? It is made of natural resources like resin extracts and vegetable oils and has an oil base with glyceryl rosinate (a sticky substance) which makes waxing pain-free and convenient.
ALSO READ
9 Things No One Ever Tells You About Waxing
Rica wax does not have any chemicals in it; therefore, it is the best option for sensitive skin. It isn't sticky as it doesn't contain honey and sugar.
However, Rica wax is much more expensive than other waxes, so you need to check with your budget before booking an appointment.
Upsides to Rica Wax
It is perfect for every skin type, be it dry, normal or sensitive skin.
Since it's good for sensitive skin, it does not cause any redness. It is devoid of Colophony (the substance that causes redness).
The best thing about Rica wax is that you do not have to re-apply it multiple times to achieve the best result. Just apply it once and see those hairs come out from the roots. Well, this also makes it a smooth, pain-free, and quick process. Also, no sticky leftovers on your body or clothes; a total win-win situation.
Rica wax also removes tan along with your hair. Wait, what? Make it your best friend already, girls.
Yes, it is cheaper than the normal wax, but look at all that you are getting for a little more money.
There are pre and post-wax oils available, so you can make the process easy and non-sticky.
Rica improves the texture of your skin and lightens its colour.
When you use Rica wax, the hair comes out slow, which is literally the best thing about it because you don't have to book an appointment with your salon every two weeks or so.
Rica wax is a liposoluble wax, so it efficiently removes ingrown hair. Over a period of regular waxing sessions, you will see a massive change in your hair growth. It will reduce over time.
Some Parting Tips
Before you decide which wax is best for your skin, ask the beautician at the salon to do a patch test for you. This way you can see which wax reacts on your skin and which doesn't. It is better to be cautious because normally, the normal wax causes extreme redness and an allergic reaction. It can add to your dermatologist's expenses.
If you see that your skin does not react, you can save up some moolah and go for a normal wax. You can go for Rica wax on special occasions to get gleaming skin.
However, for sensitive parts like underarms, under legs and the face (never go for normal wax on the face; never) you should select Rica. It will not cause any bumps, redness, rashes, or acne.
Also, one more important tip is to always exfoliate three to four days before you go for a waxing session. This removes the dead cells on your skin and gives the best result after waxing.
If you have any allergies, you better inform your salon lady before getting waxed. They need to know how to cater to your skin and do what is best for you.
Now that you have learned enough about both the waxes, you can make the best choice for yourself.
Filed under: Skin Care, Tips and Myths
---