Summer Wedding Makeup Looks That Will Last
Garmi mein kharaab! The survival guide to the summer wedding makeup tips you all were waiting for.
Here is something we all would agree, having a wedding in summer is one risky business. The weather is so hot and unbearable plus all those uncalled power cuts and most importantly the risk of a summer bridal makeup meltdown. Summers are harsh here and it's hard to keep your face fresh all day without makeup so imagine how almost impossible it is for a summer bride to keep her skin fresh and her makeup game strong on her summer wedding.
Summer makeup tips to save your day!
But yes, believe me, there is a way to everything. So if you are a summer bride or a relative of a summer bride and reading this, do not panic at all. Read through and learn some of the most helpful and amazing summer wedding makeup tips and ideas that will help sustain your makeup for a longer period of time on this special day.
Greasy face is a nay! Start from your foundation
A glowing and a greasy face are two different things and the latter is something most women have in summer. Foundation can make your skin look more greasy and oily in summer so to achieve a perfect makeup look try hydrating your face with an oil-free moisturizer before applying the foundation. You can also use an anti-shine product with the foundation to avoid oily patches after makeup. Powder your face with a small suitable brush after you have applied the foundation.
ALSO READ
Wedding Day Beauty for the Bride | Do's and Don'ts
Another makeup tip for the summer season is that a good bronzer on the right areas of your face does wonders and lifts the makeup game for you so buy one before the big day.
Trust your eye makeup
Here are some of the summer wedding makeup tips for your eyes that are very useful. Shadows with oily formulas are a no-no. Creamy formulas can create unimaginable disasters. Pink and peach eyeshadows work best for summer. Subtle golden eyes also give a fresh look. For a night function, there is no harm in going for those dark smokey eyes. A simple dress with a pop of eye colour works also great together and saves you from buying a heavy wedding dress.
For a summer wedding, makeup look makes liquid liners your friend and stay away from eye pencils. If liquid liners are not your favourite, go for cake liners. Also, brides, use waterproof mascaras please because who doesn't get emotional and shed a few tears on their rukhsati.
Save the blush!
Your face blush is going to be the first thing that will be hit by the heat. Stay away from creamy formula blushes and avoid oily glow. Cheek stains and powder brushes are a great combination for summer makeup.
Summer makeup tips for your lips
Summer wedding makeup tips for lips are easy and doable. Firstly, apply a balm on your lips before applying any lip colour. Blot your lips with a tissue and while the tissue is still pressed, brush some loose powder on top to seal the deal.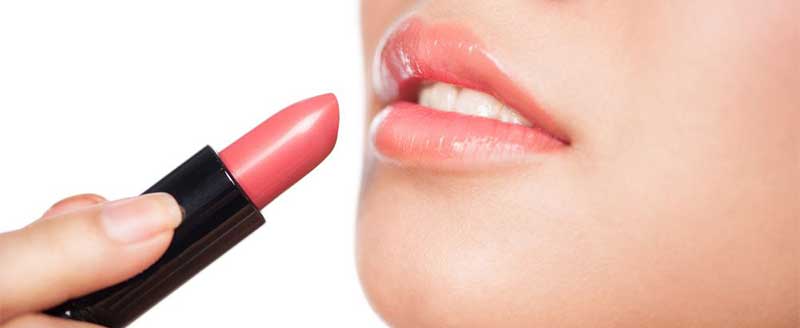 Try using subtle and summery lip colours for a bright summer vibe rather than bold and dark. Peaches and pinks go great with our eastern skin tone.
ALSO READ
Look Younger by Applying the Right Lipstick
Don't cry because it's hot!
Garmiyuon mein shadi shouldn't be a sad thing for you now. The tips are as easy to apply as they are when you read them. Don't let the colourful shadi vibed get killed by the heat. Make these occasions a part of your good memories and enjoy your summer shadi to the fullest.
Filed under: Makeup & Hair
---