Everyday Tips To Keep Curly Hair Looking Great
Here is how you can make your curly hair look great every day.
Curly hair is undoubtedly so gorgeous and beautiful to look at. I mean, it's every girl's dream to have smooth and shiny curly hair naturally. But anybody who has them knows how difficult it is to properly take care of them as they require high maintenance! Your styling can make your hair look ravishing one minute but not following proper hair care routine can lead them to be a curly mess the next minute.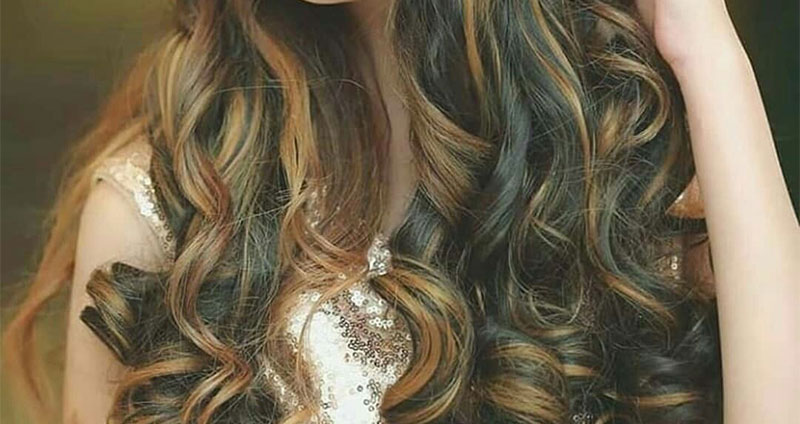 Out of all the other types of hair, curly hair is for sure the most fragile type which makes it pretty difficult to take care of them.
They mostly lean towards the frizzy, dull and dry end of the spectrum. It's true that curly hair comes with its own set of challenges but don't worry we got your back! Here are some tips and tricks that can follow everyday to make sure your curly hair looks great all day long.
Tips to make your curly hair look great all day long
Know your actual type of curly hair
Did you know that there are actually various types of curly hair and all of them need to be treated differently to help them to remain healthy? These types include type 2 wavy hair, type 3 curly hair and type 4 oily hair which are further divided into different parts. Hence, the first step towards getting perfectly healthy and shiny curly hair is to know what type of curly hair you have.
ALSO READ
How to Choose a Right Haircut for Your Face Shape
With hair products for curly hair, you shouldn't follow the rule, one size fits all products. Products beneficial for your hair type should only be used. Generally, looser the curl pattern and the thinner your hair is, the lighter the product one should use. On thicker hair with tighter curl patterns, heavier hair products should be used such as lotions. These hair products will make sure the hair gets the necessary moisture and shine.
Do regular conditioning
This has to be the most important tip to get rid of hair dryness. The conditioner will make sure that the necessary nutrients are reaching your hair and will give it moisture. A conditioner that is specially made for curly hair will give it the required dose of nourishment and hydration which is hard to achieve only by using shampoos. Hence, never miss out on a conditioner! Once a week try doing deep conditioning your hair too. Another little tip is to rinse your hair with cold water after applying the conditioner. It will help to seal the cuticle in your hair and lock the moisture in your hair.
Use a wide-tooth comb
Never use a comb directly to your curly. Detangle them first. For detangling, always start from the bottom and work your way up. If you start detangling from the top down, you will run into a whole mess and rip loads of your hair out and nobody wants that. After that apply hair serum and brush your hair with a wide-tooth comb which will make it easier to comb your hair without breaking the curl pattern and also will distribute the product directly to your roots.
Use sulfate-free shampoos
Have you ever wondered why some shampoos make your hair feel so dry? The answer to this is pretty simple as some shampoos contain sulfates. Sulfate is a drying ingredient. It strips away oils but with the oil, it also strips away the good nutrients. Curly hair requires oils to stay healthy or otherwise, they'll remain dry and fizzy. So try to avoid any sulfate containing hair products that dehydrate you strands Instead find moisture-based products that can nourish your strands.
ALSO READ
How to Get Shiny Hair But Not Greasy
Try the pineapple trick
This trick can make your hair stay defined overnight. Pineappling is basically a technique in which the hair is loosely gathered on top of the head. This is usually done before sleeping. This helps to protect the curl pattern and save your hair from losing its natural shape. You can use scrunchies to prevent any hair breakage. Avoid ponytails as much as you can.
Use a hair diffuser
Using a diffuser will actually minimize a lot of frizz. This frizz is usually caused when curly hair is naturally air dried or dried with a towel. It can help you increase the volume of heavy curls. Besides a hair diffuser evens out the curl pattern. The diffuser will prevent your hair from being tossed around too much and as a result you'll have less frizzy hair. Watch a tutorial on using a hair diffuser, learn the technique and you are good to go. This appliance might just be the right tool your hair needs to look great all day long!
Avoid heat
Always prefer less heat while styling your hair. Excessive heat can destroy the natural texture of the curls and will make them look bad and rough. So embrace the natural texture and stay away from the heat as much as you can.
However, if you can't avoid heat styling then make sure to use a good heat protectant spray.
ALSO READ
How to Stop Hair Fall & Regrow Hair Naturally
Get regular trims
If you want your hair to look healthy and bouncy, go for hair trimming on a regular basis. You'll get rid of any split ends and this will prevent your curly hair from looking frizzy. This way your hair will look good and feel healthy.
Be confident
Looking great always begins with feeling confident in yourself. Stop comparing your curly hair with anyone else. Love them, take care of them but never feel like they are less beautiful than any other type of hair.
Maintaining curly hair is one difficult job but if it's done right, curly hair surely makes a strong impact like no other. Style your hair and rock in your curls every day.
Filed under: Makeup & Hair, Tips and Myths
---